---
Admin
The COVID epidemic highlighted some of the shortcomings of the traditional educational system. As schools reopen, it is critical that we take a serious look back and genuinely prepare our schools for the future so that the process of learning can endure upheavals as education is not just confined to traditional classrooms.
But in the face of adversity, schools continued to function and educate young, curious minds through online class experiences—something we did not foresee for very young minds. Digital classrooms have brought about a dramatic change in the education system, and we can't help but wonder if this is what future learning is going to look like! How important will digital classrooms be in a post-pandemic world?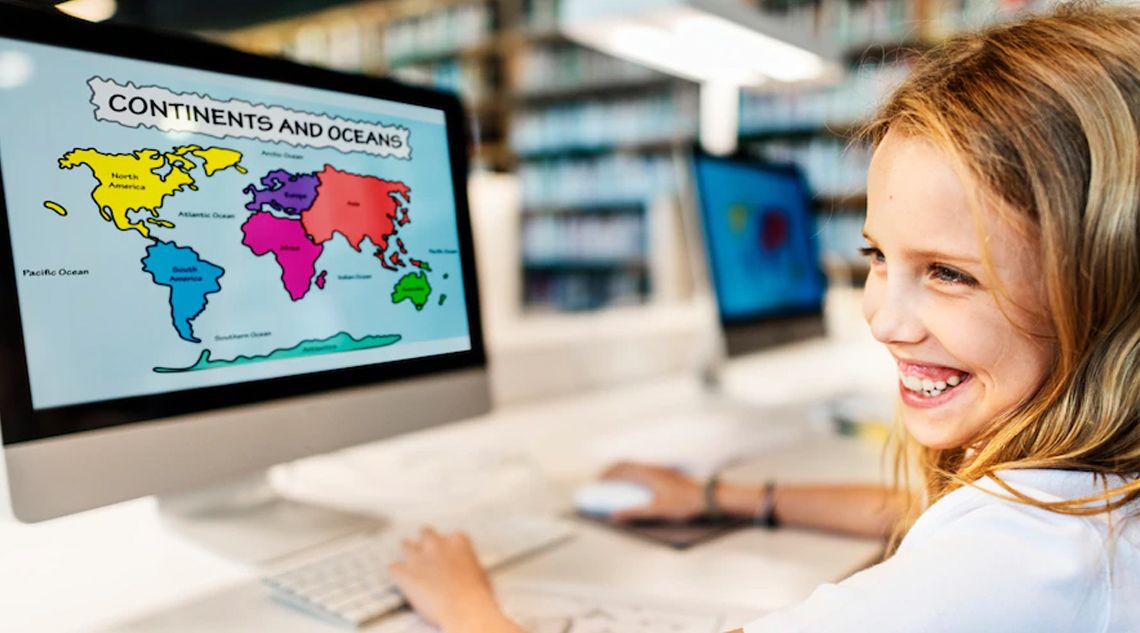 Let's take a closer look to understand how the emerging trend of online classes will propel the education system forward by making the world a close-knit family. Let us also understand how you, as educators, can be future-ready to cope with the changes that we are seeing on a regular basis in the world of education.
But first we need to understand that digital courses do not just imply holding lessons on Zoom classes! It entails a total revamp of your school's operations. Online lectures are only a small portion of the overall picture. Here are a few steps and recommendations that will help you make your school future ready:
Online Classrooms Live
Online classrooms are a brand new way of learning. The Zoom classes that we saw in 2020 were only the first step in the process of digitalization that we see today. Online classrooms are a great way of interaction with students and can function in the face of total and complete lockdown, any and all weather changes and can be attended from anywhere in the world. As the new technology progresses, online classes will evolve into being augmented reality classes—where students will be able to interact with a simulated environment that will change the way education is imparted. It will be an incredible amalgamation of traditional practical learning at school and the technological advancements of today. Schools of the future need to be prepared for this change.
Managing Attendance Online
Using the traditional attendance register is passé. Save your staff, school administration, and teachers a bit of time and help them track attendance. It may be tracked online using a plethora of administration software's that are available in the market today and can be customised to your own needs. This not only decreases the possibility of mistakes but also saves time and makes the system completely paper-free. Such systems also make it simple to receive a summary of a month's or even a year's attendance – giving your school great insights and data learning for the future.
Online Payment of Fees
School administrators can also benefit from digital technologies by implementing a fully working online fee management system. This is quite useful for monitoring learner's fees, flagging overdue dues, reporting paid dues, and a variety of other related operations.
Accessible online registrations for events/admissions etc.
This digital system application is a blessing for families and learners since they will be able to sign up online with the press of a button. Instead of waiting in lines at the school, all relevant information may be entered online and sorted through the software's that the school administration has access to. Making tasks on both ends a lot simpler and easier.
Enhanced teacher training and growth
Teachers that motivate the students to perform better and are incredibly supportive of their growth are an indispensable resource at every school. With new boards and pedagogies coming to India, it is very important that teachers are given the right kind of tools to update themselves. An effective process of learning for the students can only be assured if the teachers are trained in appropriate skills and have enough know-how about the new methods of teaching.
The teacher training module in many schools is complicated and uninteresting, with no training programme for general teacher development or subject-matter teaching expertise. But at Podar Curriculum School and Podar Learn School, our CBSE/ICSE School Franchise model provides a comprehensive training and development framework for instructors in order to ensure great learning through just-in-time training and seminars or workshops.
Interaction and collaboration with learners
Learners should be the centre of attention in today's educational setting. While teachers and administrators are important in preparing a classroom for the future, it is solely up to learners to become more active in digital decision-making and implementation. For instance, among children, you may select "technology representatives" who will be taught about technological advances and will assist the school in training and implementing new technology projects.
To summarise, being future-ready in schools necessitates major shifts at all stages, whether in instructional methods, training programs, or simplifying organisational tasks. Our school franchise business serves as a starting point for you to use integrated digital classrooms to prepare your school for the future. So take the initiative now and be future ready!