Podar Innovation Center
Since its inception in the year 1927, the Podar Group has taken giant strides to extend their reach not only in the cities but also to the interiors of our motherland, with the ideology that quality education is the right of every child.
As the Podar fraternity spread across geographical boundaries, it became indispensable to ensure that the quality of education is maintained and enhanced further.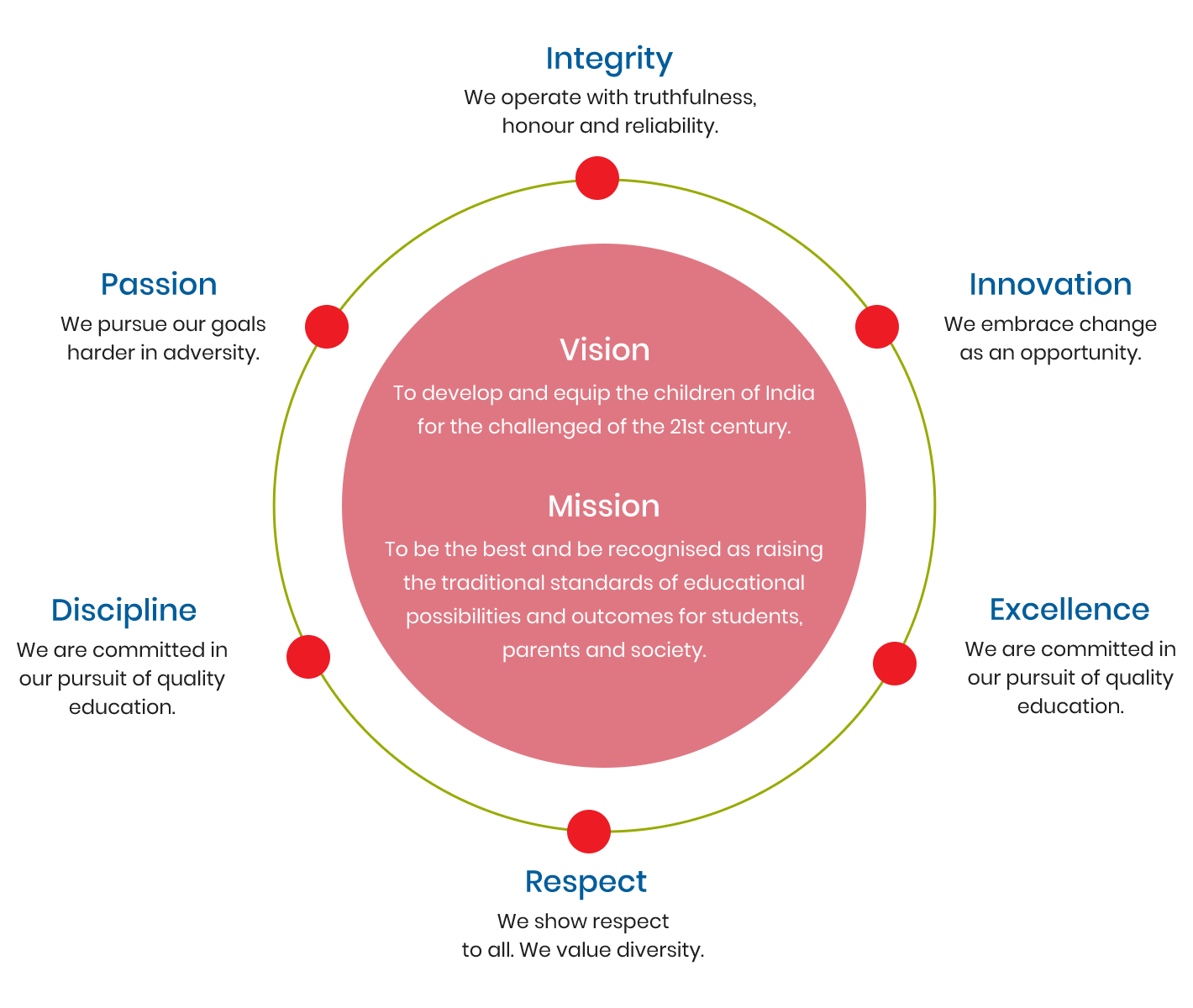 Thus in the year 2008, the Podar Innovation Center (PIC) came into being with five veterans – not only skilled academicians but also exceptionally creative, energetic and zealous people who wanted to bring about a change that mattered.
Today, PIC encompasses a team of more than 80 such academicians, educationists and experts who work to facilitate teaching and learning at various levels of the Podar educational system, starting at the primary and ascending up to the senior secondary school.
The advantage of having a centralized and a standardized system is that irrespective of where a school is located, the Podar standard of education is maintained. Right from selecting textbooks, building syllabus, making of the yearly planners, developing lesson plans using Information and Communication Technology (ICT) and other teaching aids, formulating worksheets, designing question papers and internal assessments, developing guidelines for activities, projects and lab work, the PIC team ensures that only the best goes to our students.
This team aims to provide high quality academic and non-academic support to all the Podar Education Network Schools based on the curriculum guidelines from the various boards including Indian boards like the Central Board for Secondary Education and Indian Certificate of Secondary Education, the Maharashtra State Board and an international board like the Cambridge Assessment of International Examination.
Continuous and Uninterrupted Quality Education in the times of a Pandemic - Virtual School Plans
According to Charles Darwin's theory of survival of the fittest, it is not the smartest or the most intelligent species that survive but the fastest to change and adapt. With the outbreak of the pandemic of Covid-19 the world was faced with a situation where only those who adapted survived. Podar Education Network was quick at adapting to the situation. In the short transition period from pre-lockdown to lockdown the Podar Innovation Center created a Virtual School Plan (VSP) that went live on the 2nd of April, 2020 – the scheduled day for the start of the new academic session.
The Virtual School Plan (VSP) was a threefold plan with creation of content to support synchronous and asynchronous virtual classroom teaching in the form of resources like lesson plans and student support documents amongst others, creation of a support system to guide teachers, students and parents alike, to transition smoothly onto a platform for teaching that many of them had never experienced before; and thirdly the creation of a system to continuously monitor and evaluate the performance of schools – despite the odds.
All verticals of the Podar Innovation Center worked in synergy to create and execute the plan effectively.
Enquiry Form
We request you to provide us your details in the below form and our
representatives will get in touch with you at the earliest.
You can also contact us on the following numbers:
Maharashtra & Rest of India: 09930962227   Karnataka: 7406041214
Madhya Pradesh: 8976715408   Gujarat: 8657008942