Podar Schools Outside India
Podar Schools Outside India
An initiative designed for CBSE/ICSE Schools outside India to partner with Podar Education Network and deliver the Best Quality Education.
As CBSE/ICSE Schools spread outside India, Podar Education Network invites you to join hands with us in providing quality education globally. Upcoming and existing Schools can partner with Podar Education Network.
Partnership Opportunities
– Establishing New Schools –
– Converting Existing Schools –
Case Study - Podar Pearl School, Doha (Qatar)
Introduction
In 2021, Podar Education Network, a leading education provider in India, entered into a partnership Pearl School in Doha, Qatar. Pearl School was an existing CBSE school seeking a strategic partnership to enhance its academic quality. The partnership aimed to leverage Podar Education Network's expertise and resources to drive positive transformation and elevate Pearl School's standing in the Middle East.
Background
Pearl School had been operating as a CBSE school in Doha, Qatar, and while it had a good reputation, it recognized the need for further improvement to meet the evolving educational landscape. With a vision to offer a world-class education and provide better opportunities for its students, Pearl School sought the support of a trusted partner. This is when Podar Education Network entered the scene, bringing its decades of experience in the education sector and a commitment to excellence.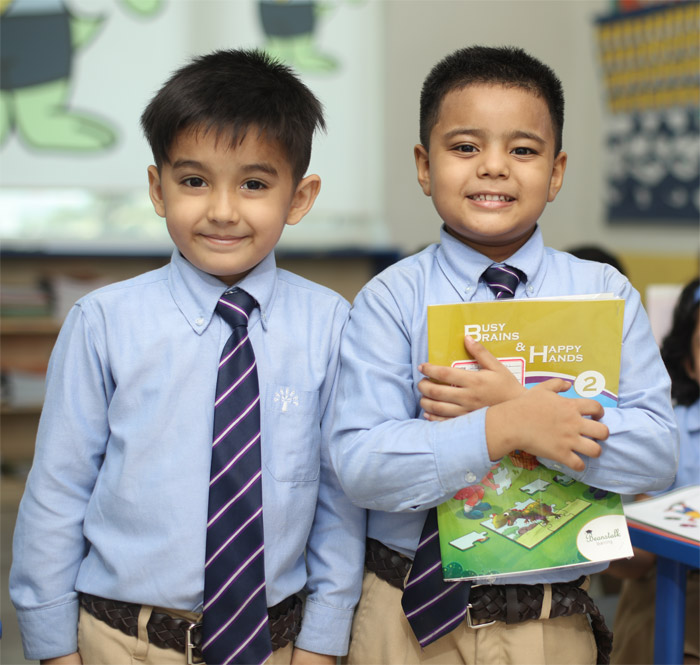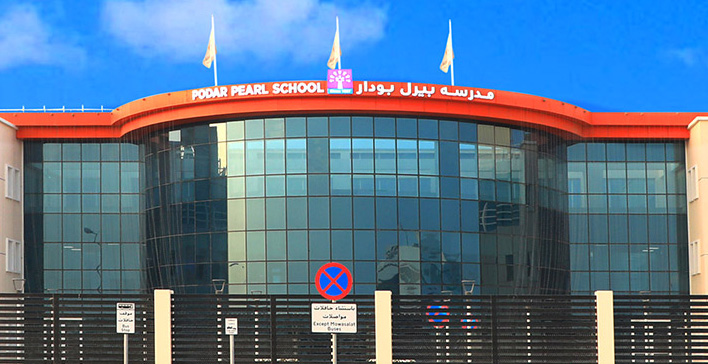 Transformation Process
In 2022, Pearl School underwent a rebranding and emerged as "Podar Pearl School," symbolizing the formalization of the partnership between Pearl School and Podar Education Network.
The transformation process was comprehensive and focused on enhancing various aspects of the school's academic structure and administration.

Academic Support
Podar Education Network, renowned for its robust curriculum and pedagogical approach, extended its proven lesson plans and examination strategies to Podar Pearl School. By incorporating these time-tested methodologies, the school aimed to elevate the teaching and learning experience for students and ensure uniformity in the academic standard.

Teacher Training
To empower educators and equip them with contemporary teaching methodologies, multiple training sessions were conducted by Podar Education Network. These sessions aimed to enhance teaching skills, implement innovative teaching techniques, and foster a student-centric approach in the classroom. The objective was to create a dynamic learning environment that nurtures the potential of each student.

Quality Assurance
Regular audits were carried out by Podar Education Network to assess and monitor the progress of Podar Pearl School's transformation journey. These audits allowed for timely feedback and corrective measures, ensuring the continuous improvement of teaching practices and administrative processes.

Teacher Recruitment
Recognizing the importance of talented and passionate educators, Podar Education Network assisted Podar Pearl School in the recruitment of highly qualified teachers. This collaborative effort ensured that the school had a competent faculty committed to providing exceptional education to its students.
Results
The partnership between Podar Education Network and Podar Pearl School proved to be a resounding success. The dedication and combined efforts resulted in a significant improvement in the overall quality of education at Podar Pearl School. As a result of the transformation, the school's reputation soared, positioning it as one of the leading CBSE schools in the Middle East.
Impact on Admissions
With the enhancement in academic quality, word quickly spread about the positive changes at Podar Pearl School. The improved reputation attracted more students and parents seeking high-quality education, leading to a substantial increase in student admissions.
Conclusion
The collaboration between Podar Education Network and Pearl School in Doha, culminating in the establishment of Podar Pearl School, stands as a testament to the power of strategic partnerships in the field of education. Through shared expertise, training, and a commitment to excellence, the school underwent a remarkable transformation, becoming a beacon of academic brilliance in the Middle East. The success of Podar Pearl School showcases the potential for positive change and growth that can be achieved through collaboration and a shared vision for educational excellence.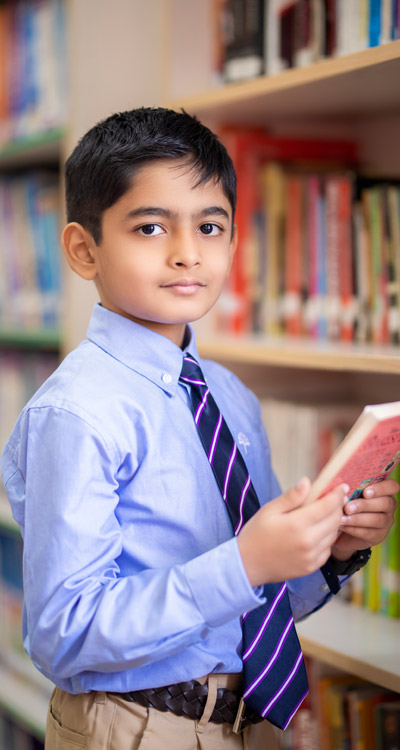 Enquiry Form
We request you to provide us your details in the below form and our
representatives will get in touch with you at the earliest.