Podar Corporate Schools
An initiative by Podar Education Network, especially designed for corporates that are currently running a school or want to build a school.
More and more Corporates are starting schools to give back to society and as part of their CSR initiatives. Many Companies are also starting schools next to their factories so as to provide quality education to the children of their employees who are working in these factories.
As educational leaders, we understand the challenges faced by schools in providing a holistic and enriching learning experience to students. With Podar Education Network's rich history of excellence in education spanning over nine decades, we are confident that the partnership between the corporate and Podar Education Network will lead to remarkable advancements for the corporate school.
Platinum Option - School Completely Managed by Podar
The School will be completely managed and operated by Podar Education Network.
Gold Option - School supported by Podar
The School will get extensive support from Podar Education Network.
The operations and management of the school will be the responsibility of the company.
Case Study - Maruti Suzuki Podar Learn School
Maruti Suzuki's Partnership with Podar Education Network: A Case Study of the Sitapur School in Gujarat
Introduction
This case study explores the strategic partnership between Maruti Suzuki, India's leading automobile manufacturer, and Podar Education Network, a renowned educational institution. The focus is on their joint initiative to establish a state-of-the-art CBSE school in Sitapur, Gujarat, and the key factors that contributed to the success of this collaboration.
Background
When Suzuki Motor Corporation, the parent company of Maruti Suzuki, decided to set up Suzuki Motor Gujarat plant in Sitapur, Gujarat they also understood and planned for the needs of the local community, especially in the areas of education. Maruti Suzuki also wanted to provide the best quality education to the children of their employees and their partners who had moved with their families to the factory in Sitapur.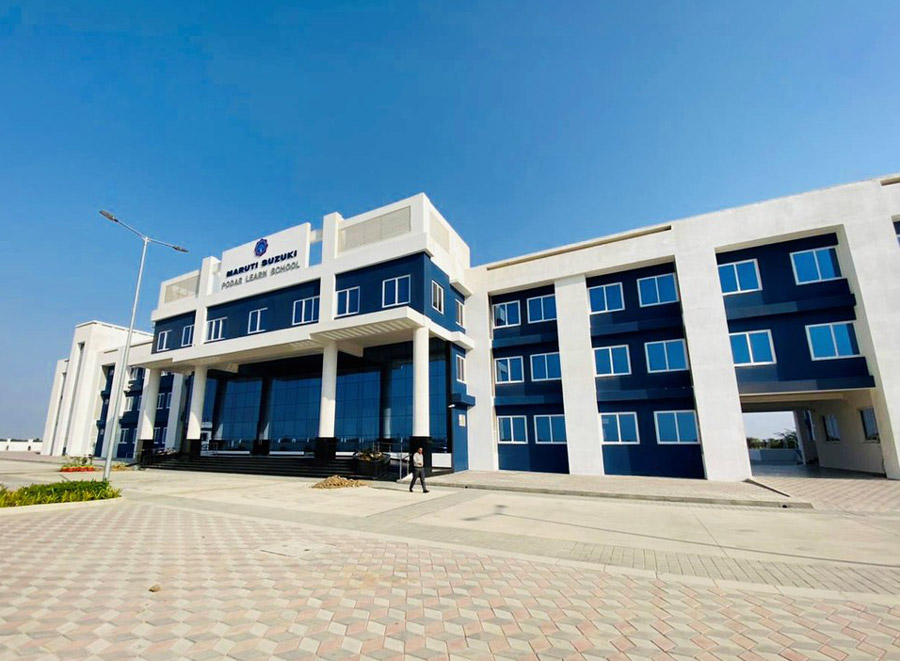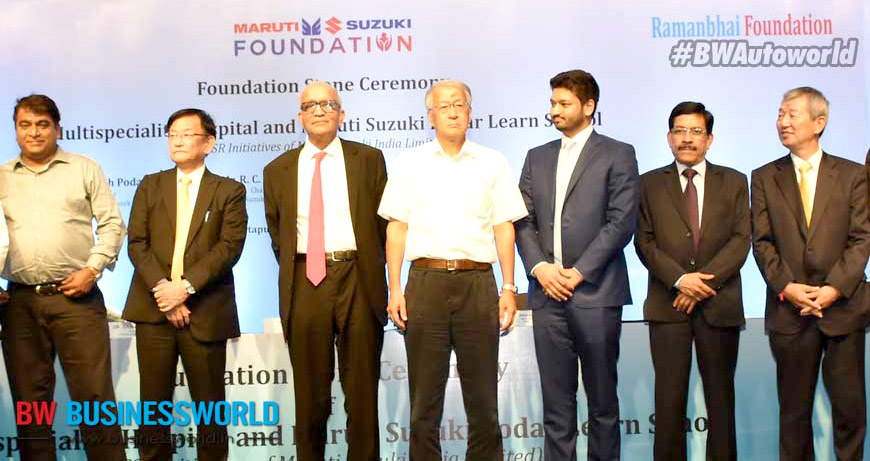 Partner Selection
After careful evaluation of potential partners, Maruti Suzuki chose Podar Education Network due to its expertise in the education sector, track record of academic excellence, and alignment with Maruti Suzuki's values and vision.
Accordingly, in October 2018, an MoU was signed between Maruti Suzuki Foundation and Podar Education Network (PEN) Limited to build 'Maruti Suzuki Podar Learn School', a senior secondary school in Sitapur.
Shared Vision and Goals
Both Maruti Suzuki and Podar Education Network shared a common vision of empowering students through holistic education. The primary goals of their partnership were to provide quality education, promote skill development, and create a nurturing environment for students to thrive.
Infrastructure and Facilities
Maruti Suzuki provided financial support for the construction of the school building, ensuring the availability of modern infrastructure and well-equipped classrooms. The school was designed to incorporate sustainable practices and create an eco-friendly learning environment.
In April 2019, the construction for the school commenced and in June 2020 the school became operational.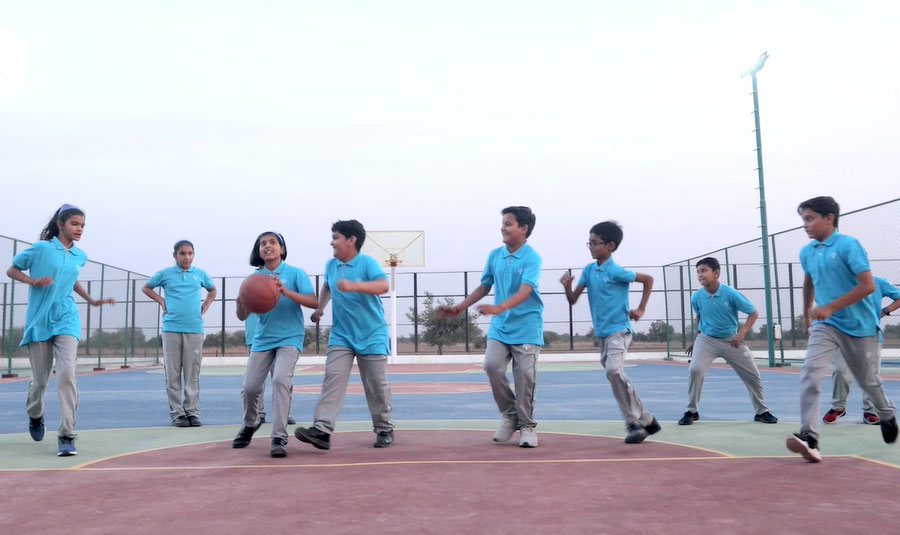 Curriculum and Pedagogy
Podar Education Network designed the curriculum and implemented innovative teaching methodologies. The curriculum focused on a holistic approach, combining academic excellence with extracurricular activities, sports, and vocational training to foster well-rounded development.
Community Engagement
The partnership extended beyond the school premises through various community engagement initiatives. Various health camps, awareness drives, and other social welfare programs were organized to benefit the local community and create a positive impact.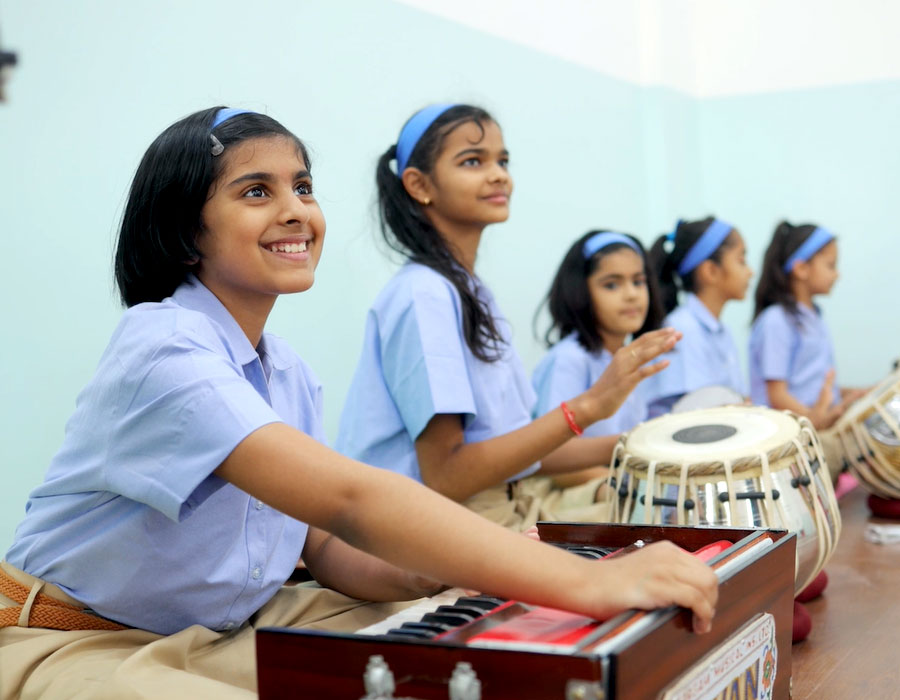 Monitoring and Evaluation
Both Maruti Suzuki and Podar Education Network established a monitoring and evaluation framework to assess the progress and impact of the partnership. Regular assessments, feedback mechanisms, and data analysis helped identify areas of improvement and make necessary adjustments.
Management representatives of Podar Education Network and Maruti Suzuki hold meeting once every quarter to discuss school operations.
Management of the school
Podar Education Network is completely managing the academic and non-academic operations of the School. Recruitment of staff and regular training and audits is also handled by Podar Education Network.
Teacher Training and Capacity Building
Podar Education Network conducted comprehensive training programs for teachers to enhance their pedagogical skills, ensuring the effective delivery of the curriculum.
Impact and Success
The Podar Education Network – Maruti Suzuki partnership in Sitapur, Gujarat, has yielded significant positive outcomes. The school has become a hub for quality education, nurturing young minds and preparing them for future challenges. Students have shown remarkable academic progress, developed essential life skills, and gained exposure to vocational opportunities.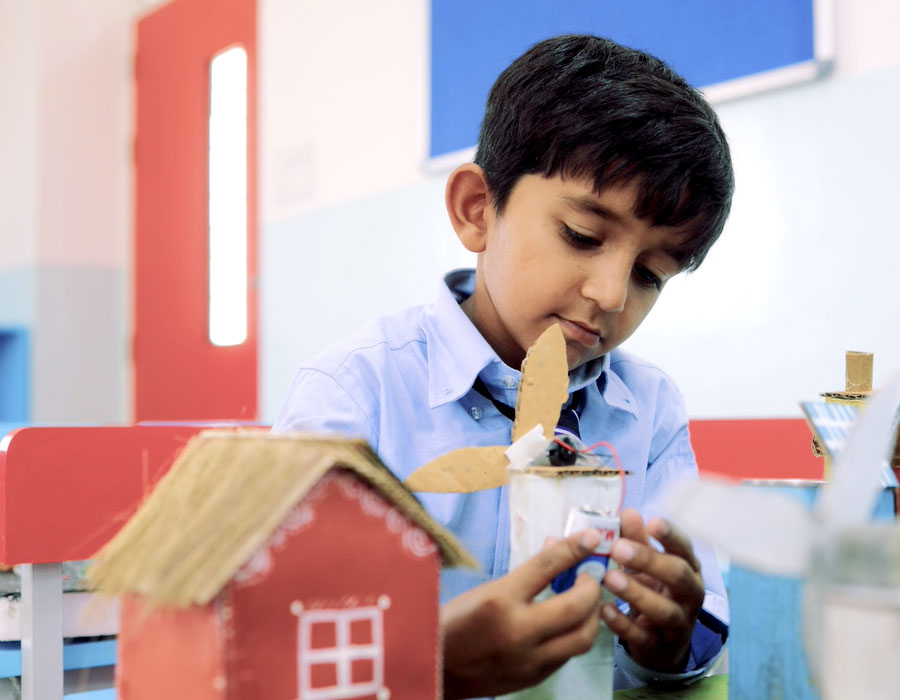 Conclusion
The Podar Education Network – Maruti Suzuki partnership in Sitapur, Gujarat, serves as an exemplary case study of successful collaboration between an automotive giant and an educational institution. The joint effort has significantly contributed to the educational landscape of the region, positively impacting the lives of students and the community at large.
Enquiry Form
We request you to provide us your details in the below form and our
representatives will get in touch with you at the earliest.
You can also contact us on the following numbers:
Maharashtra & Rest of India: 09930962227   Karnataka: 7406041214
Madhya Pradesh: 8976715408   Gujarat: 8657008942