Post Date:
November 22, 2021
---
Admin
CBSE School Curriculum
In contemporary times, the school franchise opportunity is the best and most reliable option as it has the power to bring revolution in the Indian Education Industry. Unlike a completely new brand that will take a lot of time to establish and gain the trust of society, an established legacy school franchise will give you the head-start that you need to succeed. And this is purely and only possible with Podar Smarter Schools that bestows you Podar School Franchise with necessary help, support and guidelines.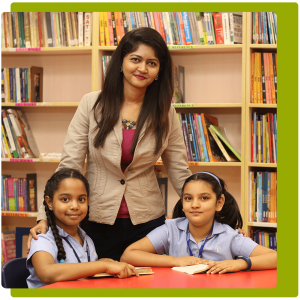 However, if you are wondering about what is the next step after a franchise setup, the answer will be selecting an appropriate school board! Amongst multiple options available, a Central Board of Secondary Education (CBSE) is always preferable as it is the highly recognised national education board by the government of India. Not only has the board of secondary education curriculum outperformed other boards of education but also proved to be fruitful for million students appearing for other competitive exams because of its unique syllabus.
The Central Board of Secondary Education (CBSE) is so well-known that practically every school aspires to join it and follow in its footsteps of providing a successful learning experience through holistic school education.
The following are some of the salient features that CBSE offers:
The first and most important advantage of a Central Board of Secondary Education Curriculum is that it is widely recognised throughout the country, and the CBSE credential is widely accepted by all educational institutions.
Moreover, all major competitive tests in India, such as the Joint Entrance Examination (IIT-JEE), the All India Engineering Entrance Examination (AIEEE), and the All India Pre Medical Test (AIPMT), are based on the CBSE's specified syllabus.
When comparing schools based on the Central Board of Secondary Education pattern to schools based on the ICSE pattern, which is the second most desired education board after CBSE, there would be more CBSE pattern schools outside India.

Due to its compact form, the

 CBSE Curriculum

 learning process and revision is significantly easier than that of other boards in terms of the syllabus for million students.

Apart from the aforementioned benefits, a distinguishing feature of the Central Board of Secondary Education Academic is the Continuous and Comprehensive Evaluation (CCE) technique, which is used up to the eighth grade and delivers grades in both internal and final tests, enhancing students' confidence.
The advantages of becoming a Central Board of Secondary Education (CBSE) primary school or secondary school don't stop there. The secondary education CBSE is particularly popular since it offers both English and Hindi curricula, making it more popular than other Indian school boards. Furthermore, the curriculum is application-based, making it simple for pupils to understand and learn.
Over and above that, Meta disclosed its collaboration with the CBSE Board in order to provide over 10 million students and 1 million instructors across India with a curriculum on digital safety, online wellbeing, and augmented reality (AR) over the course of the next three years. Additionally, by providing students with online access to top-quality educational material via modules posted on CBSE's website, Meta and CBSE will democratise the high school curriculum. Meanwhile, the collaboration will support action sewa programmes for teachers and social empowerment through work education so they can help students become responsible digital citizens.
Since the Meta for Education program's first phase began in June 2020, with the goal of preparing students and teachers for the future of work while also creating digital safety and online learning environment, schools that are not associated with CBSE will undoubtedly be enticed to pursue CBSE Online accreditation as emerging technologies. Furthermore, people who want to open a new school will be more likely to open a secondary education CBSE Syllabus 2021-22 School. So, if you are unsure whether it is possible for you to create a CBSE school on your own or not, contact Podar Smarter  Schools for information on how to start a CBSE school or to choose a CBSE school franchise in India.With Meta & CBSE Board joining hands, we ensure a 100% return on your investment in the digital economy and global reach for learners. Contact us right away if you want to learn more.