Post Date:
March 28, 2022
---
Admin
There was a time when the world was a carefree place. The children played without any inhibitions of physical contact and people greeted each other with hugs and kisses. However, that is not very plausible now, given the social distancing norms of the covid situation. In January 2020, scientists identified an infectious disease called COVID-19 caused by the novel coronavirus. The COVID-19 pandemic since then has caused immense disruption in educational institutions. According to UNESCO, from 10th April 2020, over 188 countries implemented a nationwide closure of schools and universities, which has impacted over 91% of all students worldwide (UNESCO n.d.).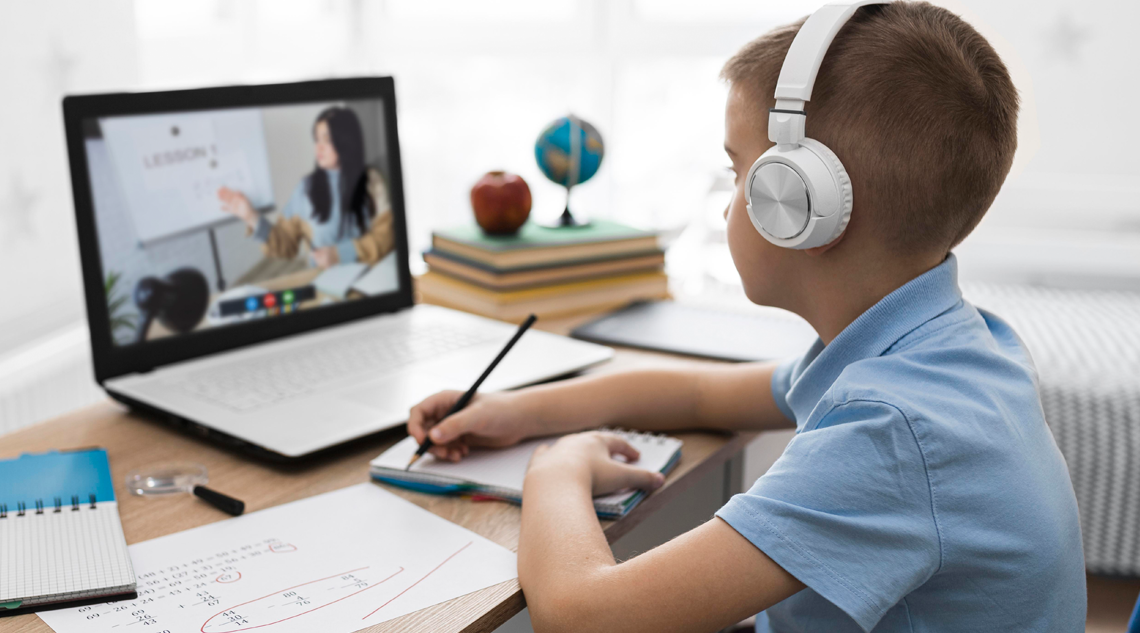 Since March 2020, schools which closed due to Covid-19, are finally reopening all over Maharashtra starting with the higher levels first. The resumption was declared by the School Education Ministry of Maharashtra. As per the latest update, schools in rural areas of Maharashtra are resuming physical classes for students from classes 5 to 12, while schools in urban areas have already opened schools for classes 8 to 12.
Unconventional has become the new normal
The COVID-19 lockdown compelled many universities switch to teaching their students online. The transition period for the instructors to online lessons was short, stressful and paved with difficulties. However, at Podar Smarter Schools, we successfully moved from face to face learning in schools into a fully online state of the art education system with cloud-based video conferencing.
Students Are Practically Living Online
During the Covid situation, people were compelled to do everything online, whether its business meetings, getting married and even schooling. COVID-19 has resulted in over 1.2 billion children being unable to attend schools. The proverb, 'All work and no play makes Jack a dull boy', fits the current scenario. Not attending a physical classroom was abarrier for students which led to mental strain about adjusting to the new online routine. Therefore attending physical classrooms is not just the need of the hour but a necessity for their overall growth and development.
Smarter Schools – The Need of The Hour
We need schools like Podar Smarter Schools, who's both the CBSE and ICSE curriculum, is making an impact in cultivating young minds for a brighter future for all of India. Many schools were compelled to partner with edtechs and tech companies to offer local educational broadcasts and push the horizon of the education sector. Fortunately, Podar Schools were ready for this challenge due to strongin-house IT infrastructure.
As they say, necessity is the mother of all inventions, therefore education department was forced to adapt towards online learning with no training and proper infrastructure. While the integration of information technology has helped accelerate online learning become an integral component of today's CBSE and ICSE curriculum, it still has its limitations. Hence we strongly emphasize physical classrooms to get back on track and provide the best of education to our students!