---
Admin
Kids today are exposed to a very different environment than most of us as parents grew up in. It's a competitive world, a race to the top, and with the addition of inevitable issues that the world has collectively faced in the past 2 years, – children of today are faced with a lot of challenges in their daily lives.
In their formative years, it is very important that they feel supported and have help wherever they require it. Becoming more involved in your child's life will not only make sure that you are aware of the challenges your children face but also help you strengthen your bond with them.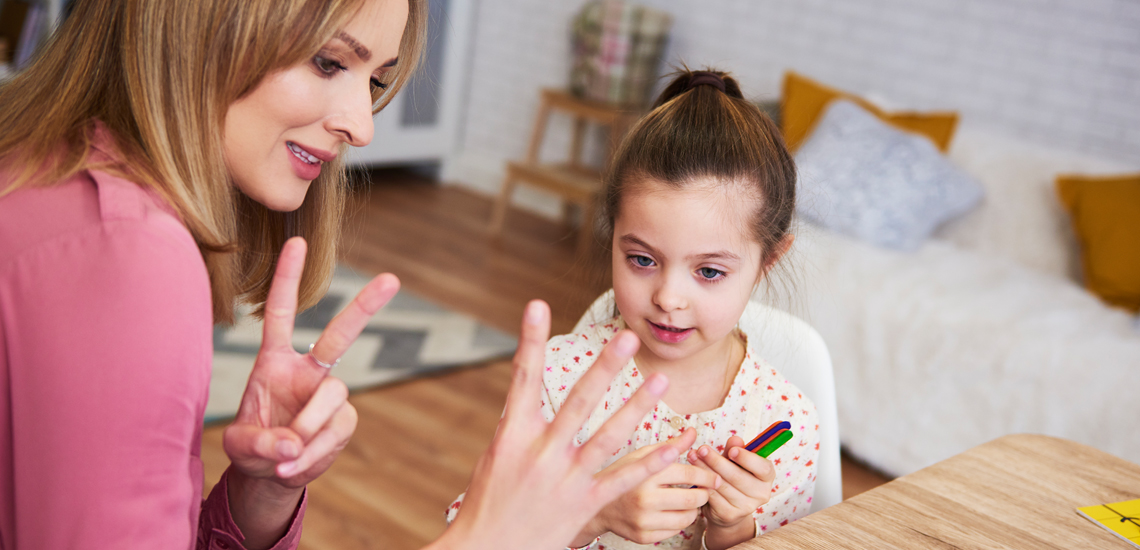 When your children are at school, educators are continually there for them. But meanwhile, parents should also become enthusiastic supporters of their children's education and promote all their academic achievements. It is very well known that when parents take their engagement in school sincerely, their children begin to flourish in academics and become well-rounded people. Do you want to know how you can get more involved in your child's education?
Podar Smarter Schools, under its Podar Learn School Partnerships, works towards the betterment of children in every part of the country by providing a ICSE/CBSE School Franchise, backed by the legacy of Podar Education Network – and we have curated some points for you to become more involved with your children.
Observe and Keep Track
Only when you observe can you be able to figure out where and when a significant change needs to take place. You may do this by constantly being involved in your children's scores, report cards, attendance figures, educators' input, and school reviews. You should also make it a point to actively attend the PTA meetings and make an effort to get to know your child's educator. This collaboration will allow you to learn about your student's intellectual, emotional, and social development.
Provide Good Examples
Enrolling your child in the perfect school is only 70% of your job done. While educators make your job a lot easier and are determined to make your child shine, it doesn't imply that you sit back and let your child'seducators handle everything. The school will do its part, and you must play your part and be equally involved. You may do this by being a parent with whom children seek guidance when it comes to subjects that are difficult for them to understand. If there is a section of the syllabus that you are unfamiliar with, attempt to learn about it. This encourages your youngster to strive and continue learning even when things get difficult. You will essentially be leading them to discover and learn something on their own, just as you do, by setting a good example!
Make It Practical
Every single minute of a day with your child is a learning opportunity for you and for them! Practicing simple activities that can connect their schoolwork to reality may greatly help them. Things done practically will help them retain that information for much longer and even help you bond with them on another level. For instance, you can tell them how a plant makes its own food (the process of photosynthesis) while planting a sapling in your garden. Similarly, you can explain how a refrigerator keeps things cool while enjoying a delicious scoop of ice-cream with them! This will encourage kids to analyse everything more critically and become more interested in their schoolwork.
Change The Atmosphere.
Is your youngster frequently witnessing other members arguing or addressing major family matters? The impacts of a turbulent household on your child's developing mind may not be obvious right away, but they can be damaging to your child's academic achievement. As a parent, do everything you can to offer an ideal environment with zero interruption for your child to thrive.
Prepare Them For Schoolwork and Exams.
Often, some parents go the extra mile to help their kids. Sometimes they get so involved that they end up finishing school projects for their kids. To stay involved is also to know where to draw the boundaries; to know that you are assisting them, truly helping them learn something or doing their work for them. It's also very important to note that while giving feedback to your child, make sure you are constructive and extremely sensitive. Your tone should not be demoralizing; they should know that you have their best interest in mind.Schoolwork and exams can sometimes get a little taxing for your child. Therefore, assist them in learning the concepts that will help them deal with their stress. For example, you may assist them in staying organised with their deadlines or setting up a separate study space.
Advice
There are times when your child might fall behind in school, isn't able to concentrate, or just isn't getting the same kind of results that you expect. Instead of reprimanding them, blaming them or using harsh words, talk to them. Investigate if there's something that is bothering them. Give them constructive counsel and assist them in differentiating between right and wrong.
Encourage and Reward
Young kids are not always intrinsically motivated to attain their academic objectives. So you can choose to provide them with some good external rewards as a motivational tool. When your child achieves an academic goal, be sure to rejoice with them since it is a terrific way to cheer them on and make them realise that they are doing an incredible job!
Set Aside Some Time.
When your children come back from school, make time for a fun chat with them—ask them about their day and tell them about yours. You may also devote some time each week to taking them out or planning a little funactivity with them. The more connected you are to your child, the better you will be able to assist them in succeeding academically.
When you become involved in school, you are modelling a superior process of learning for your kids and helping them become great people. Despite your availability, the Podar School Franchise schools, often called Podar Learn School, can provide plenty of chances for parents to get engaged, so you can focus on your child's overall growth.